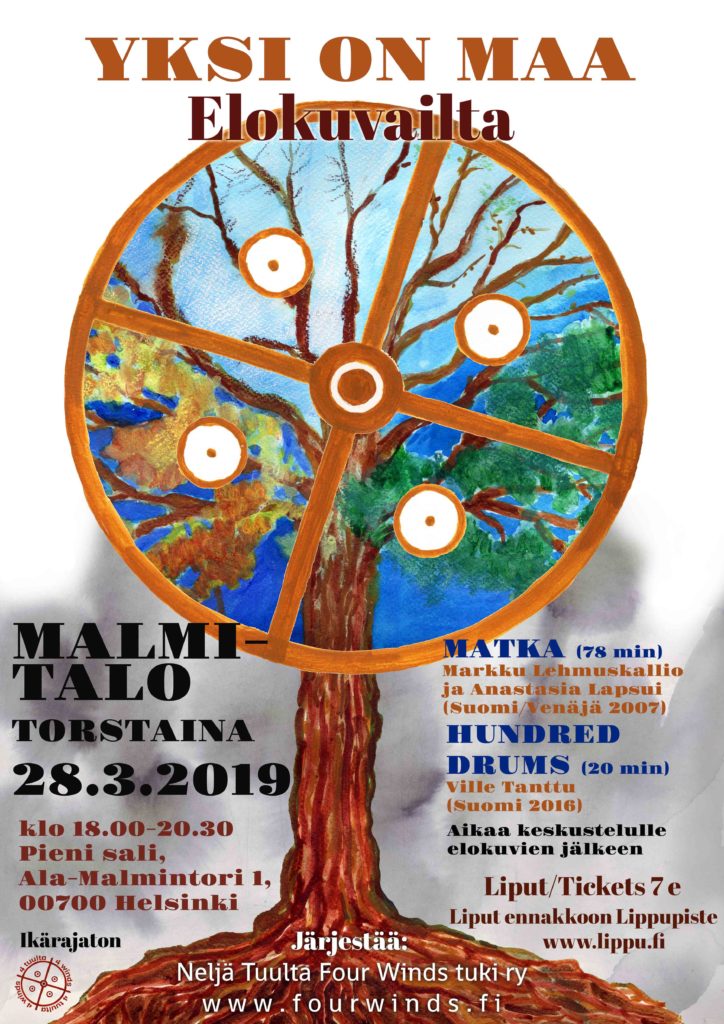 Two wonderful films will be shown on the One is Our Earth – movie night in Malmitalo, Helsinki on Thursday 28th March at 18:00.
Journey (Matka, Suomi/Venäjä 2007) by Lehmuskallio and Lapsui takes place in Anastasia Lapsui's home land, Northern nomadic Nenetsia. The documentary tells a story from a womb to death. Not many words are needed, the black and white film is carried by music by Anna-Kaisa Liedes and soundscapes by Peter Nordström.
Hundred Drums by Ville Tanttu was filmed in the Four Winds 20th anniversary summer event.
After the films there is time for discussion. Markku Lehmuskallio and Anastasia Lapsui are present.
No age limit. Tickets 7 eur. In advance from Lippu.fi.
ONE IS OUR EARTH – EXTRA (25.3.2019) 17mins
In the special edition of the One is Our Earth podcast series Markku Lehmuskallio and Anastasia Lapsui talk about their life and introduce their film "Journey". Charles Lawrence tells how he met Anastasia and Markku on the the Four Winds camp in Inari.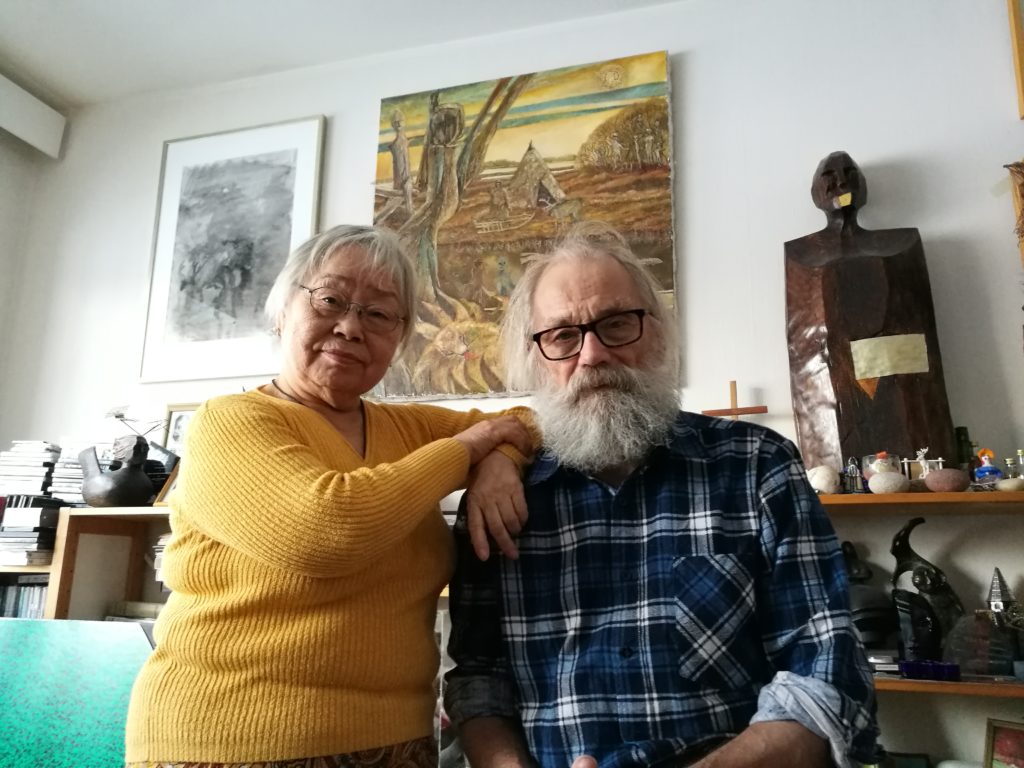 Warmly welcome to Four Winds movie night